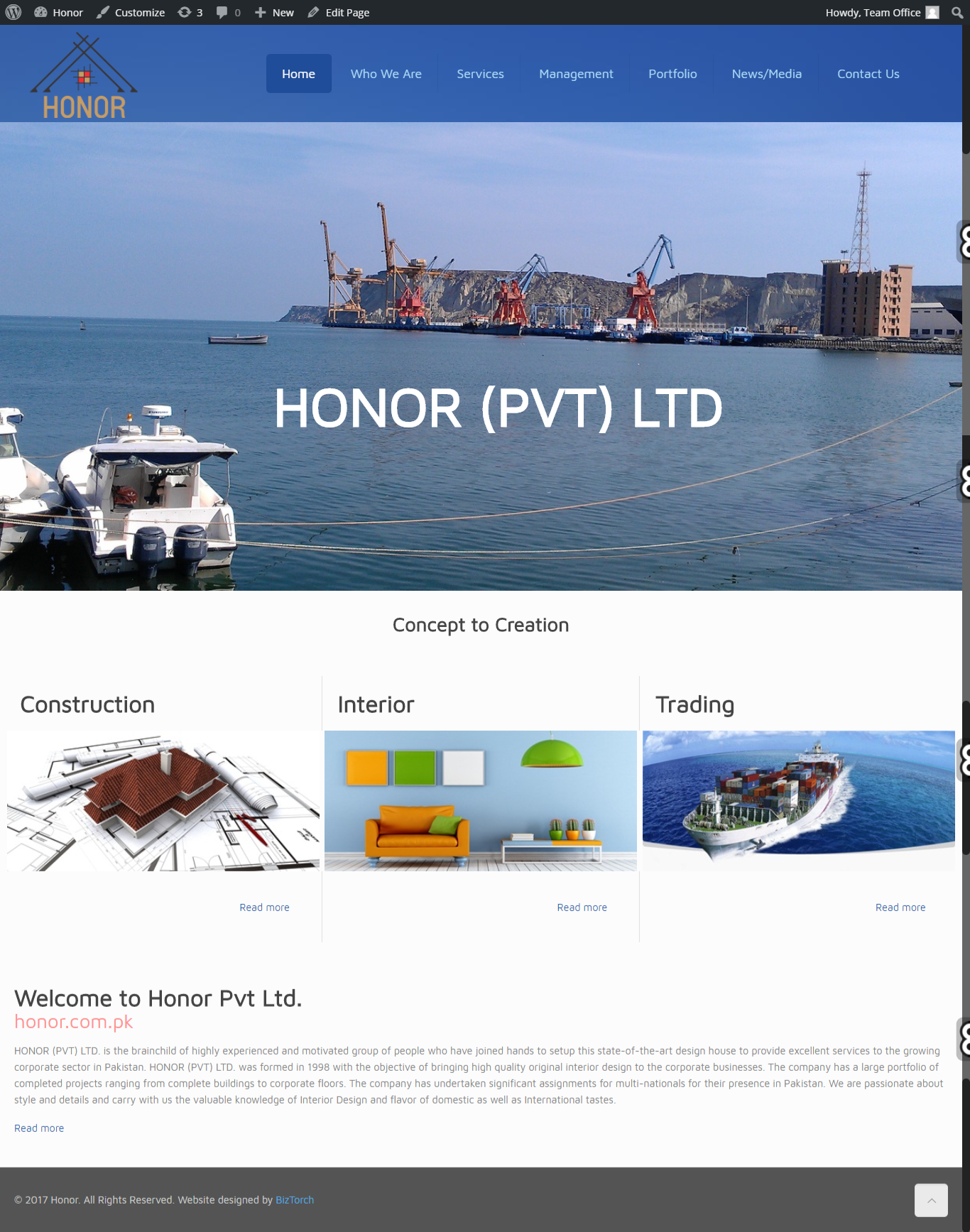 HONOR (PVT) LTD. is the brainchild of highly experienced and motivated group of people who have joined hands to setup this state-of-the-art design house to provide excellent services to the growing corporate sector in Pakistan.
HONOR (PVT) LTD. was formed in 1998 with the objective of bringing high quality original interior design to the corporate businesses.
The company has a large portfolio of completed projects ranging from complete buildings to corporate floors. The company has undertaken significant assignments for multi-nationals for their presence in Pakistan. We are passionate about style and details and carry with us the valuable knowledge of Interior Design and flavor of domestic as well as International tastes.